Cornelia Diamond Golf Resort & Spa | All-Inclusive Turkey Holidays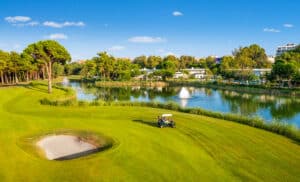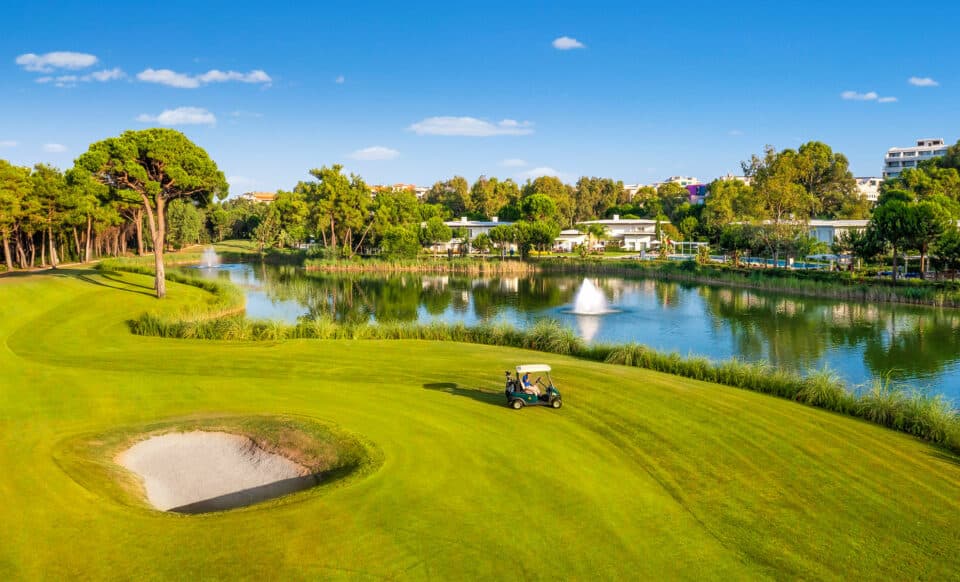 If you're searching for a supersized resort with a list of family-friendly facilities as long as your arm, you'll find it at Cornelia Diamond Golf Resort and Spa. Perfectly positioned on a beautiful beachfront in the popular resort town of Belek, this sprawling five-star complex is a playground for adults and children alike, boasting everything you could imagine for a whirlwind week in the Mediterranean.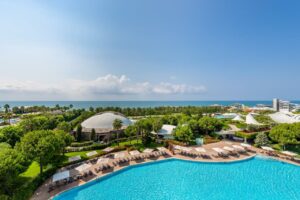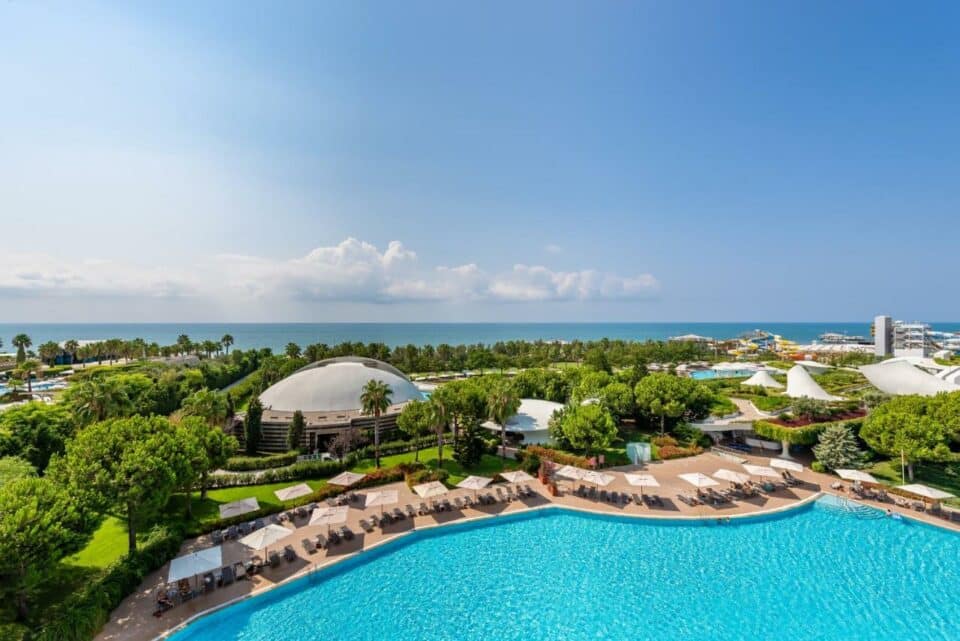 With seven restaurants and swimming pools, a sleek spa, splash-worthy aquapark, 10 tennis courses, three FIFAstandard footie pitches, a nightclub, plus plenty in the way of local entertainment – this all-inclusive hotel certainly doesn't do things by halves. In addition to the growing list of spectacular sports and activities to get involved in, kids will find entertainment on tap at Cornie Kids World – a 5,000 sqm area with special outdoor playgrounds, a concept pool, amphitheatre, activity rooms, cinema halls, interactive games, conceptual games rooms and beyond!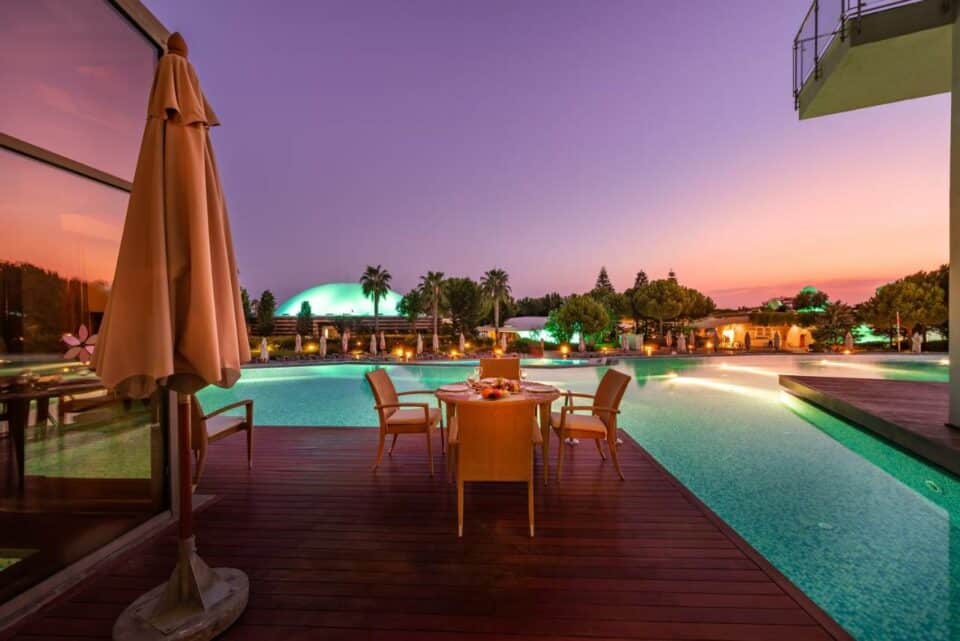 After all the action and adventure, guests will need somewhere to relax and unwind at the end of a busy day – the hotel's wide selection of room types suitable for families and couples offer guests top-to-toe luxury, complete with garden or sea views. The gastronomic delights at Cornelia Diamond Golf Resort and Spa are unparalleled, with a vast array of international flavours on the menu from Latin and North American to Turkish; not to mention the resort's swanky new Patisserie Biscotti joint situated in the art-deco lobby – paradise for those with a sweet-tooth!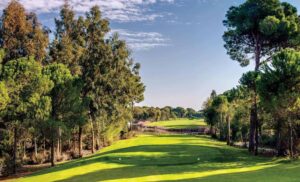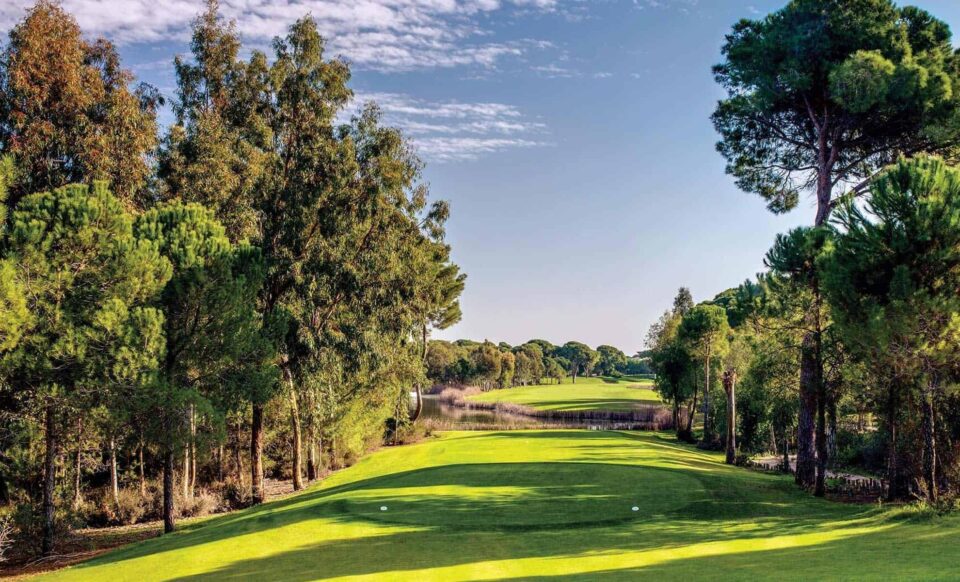 Once you've exhausted the resort's extensive list of facilities (not that it's even possible), why not explore the fantastic things to do in and around the local area, too? One of the most notable
experiences is the nearby 27-hole Nick Faldo Championship Golf Course. This spectacular course boasting verdant eucalyptus-lined fairways is unique in that is consists of three loops of nine holes, meaning when maintenance is required during September and October, guests will always have 18-
holes available. It's also the only design of Faldo's in the area, making it a popular spot to practice your putting skills. Once you're all swinged out, head to the on-site restaurant or browse the
pro shop inside.
Golf fans are spoilt for choice at Cornelia Diamond, as you'll also have access to The Leadbetter Golf
Academy, complete with LGA-certified instructors and state-of-the-art technology TrackMan – providing programmes for golfers of all levels.
Return Flights
Return Airport Transfer
7 Nights in a Standard Room
All-Inclusive
3 Rounds of Golf at Cornelia Faldo
From £1,499 pp