Experience Arabian Luxury at All Inclusive Rixos Premium Saadiyat Island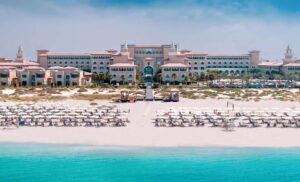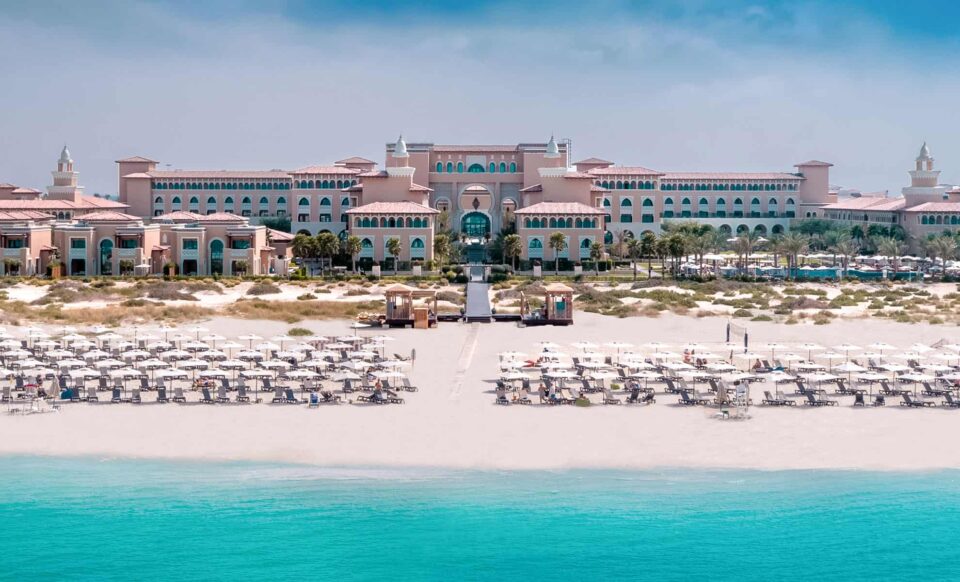 Located on the beautiful Saadiyat Island overlooking the Arabian Gulf is the ultra all-inclusive beachfront hotel, Rixos Premium Saadiyat Island.
Its traditional arabesque interiors create an opulent palace setting ensure guests feel like royalty, while its exciting aqua park and proximity to the city's biggest attractions – including Ferrari World Abu Dhabi and the Louvre Abu Dhabi – make it a hot spot for families and couples seeking an adventure in the UAE. In case you're still undecided, we've rounded up 5 reasons to holiday at Rixos Premium Saadiyat Island – and since it boasts balmy year-round weather, you can hop on a flight whenever you're seeking a splash of sunshine.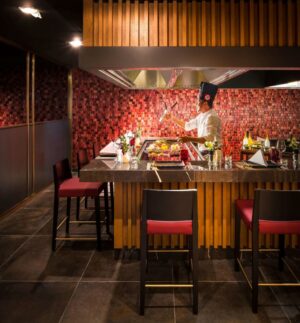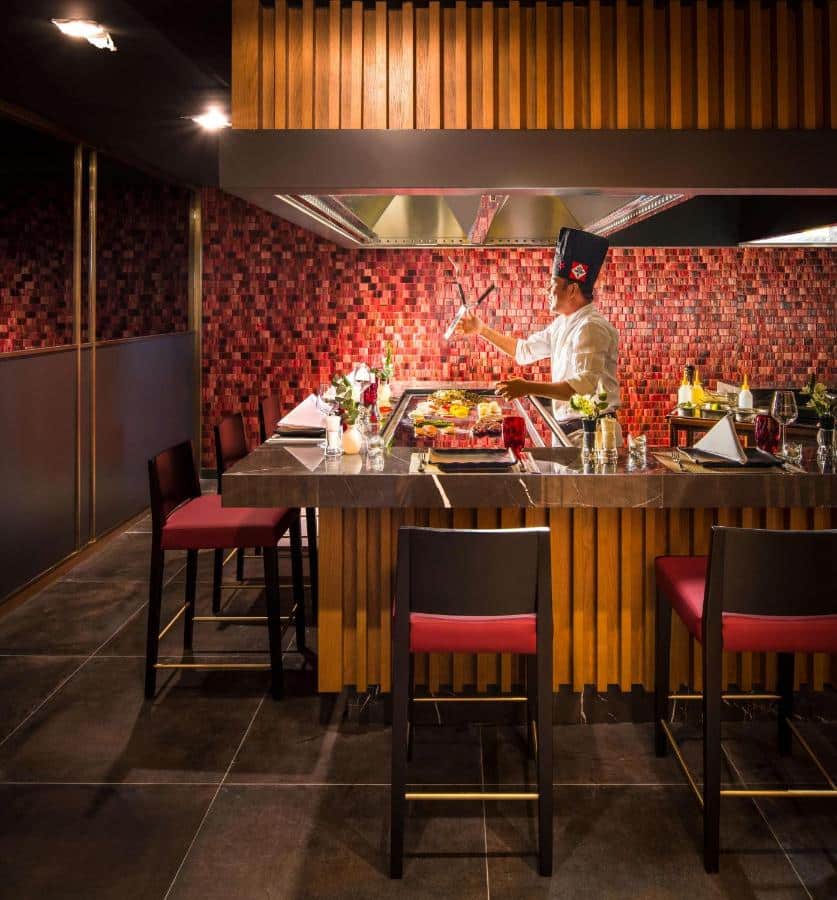 Indulge in Abu Dhabi's first All Inclusive All Exclusive concept, serving guests everything they desire around-the-clock. With excellent service, luxurious dining options via award-winning cuisines (cue four ambient á la carte restaurants and three chic bars), great entertainment, plus superb facilities including an exclusive sports club and the biggest spa on the island – guests at Rixos Saadiyat will have the freedom to explore at their own pace. For families, Rixy Kids Club is an exclusive venue for junior VIPs with a one-of kind wave pool, water park, and a kids play area.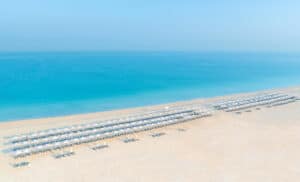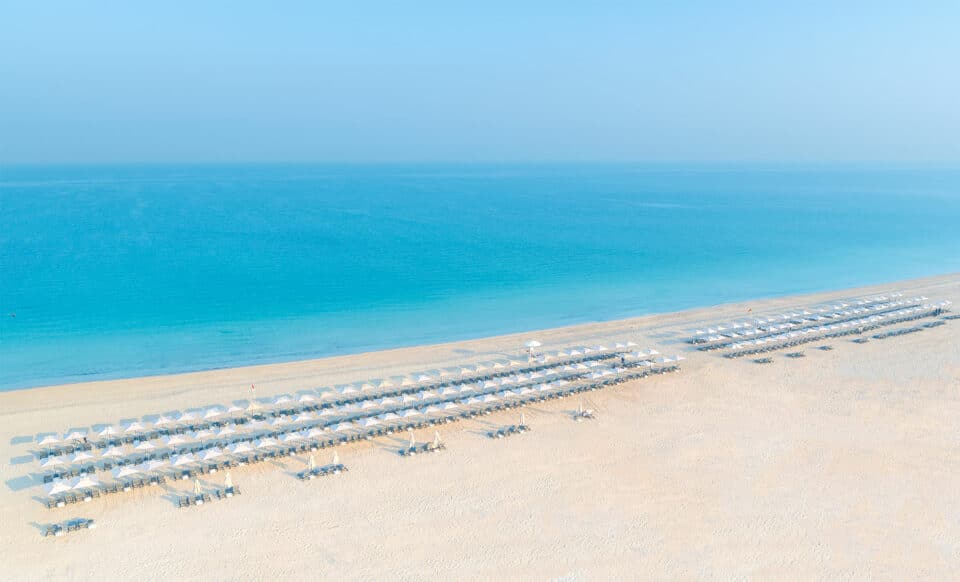 Saadiyat Island plays host to one of the most pristine beaches in Abu Dhabi, with gin-clear waters that elegantly lap against coral-white sands. The isle is a protected area with UNESO Heritage Site status, while the fringing hotel boasts a Blue Flag Award celebrating the isle's efforts in sustainability and preserved nature – so it's likely guests will spot dolphins, turtles, and other exotic marine life during season. Golf enthusiasts can also practice their putting skills at the nearby Gary Player-designed Saadiyat Beach Golf Club, opposite the hotel.
Thrill Seeking Activities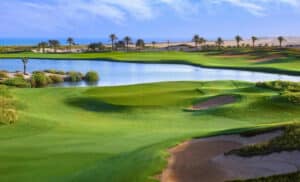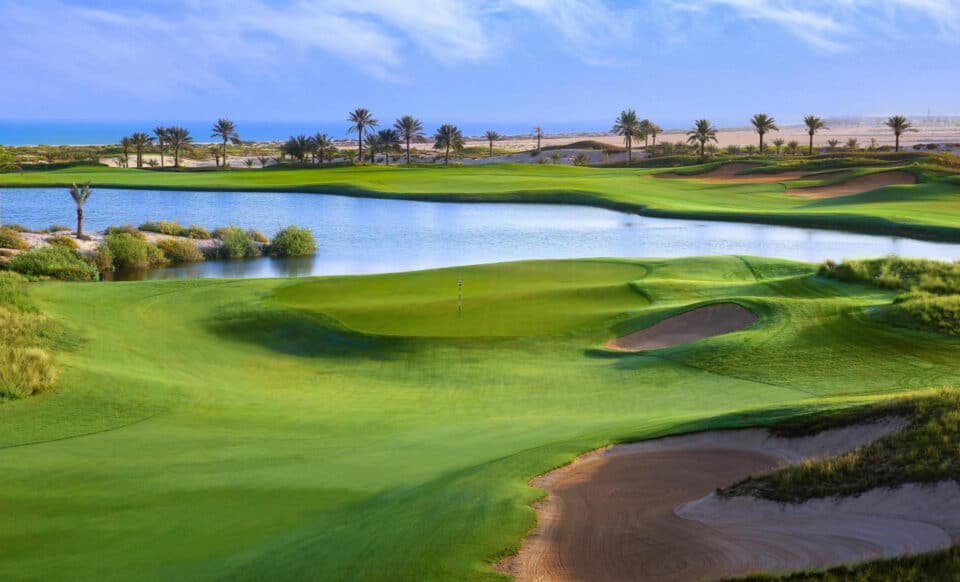 Whether you're an adrenaline junkie or prefer being pampered in the spa – there's something for everyone to enjoy. Discover a wide variety of thrilling sports and leisure activities such as snorkelling,windsurfing, scuba diving, beach volleyball, and golf. Or opt for wellness at the spectacular on-site Anjana Spa, where you'll experience the finest Turkish hospitality. More on this later…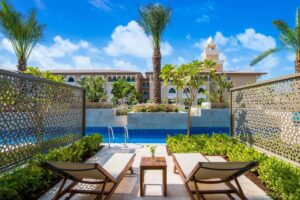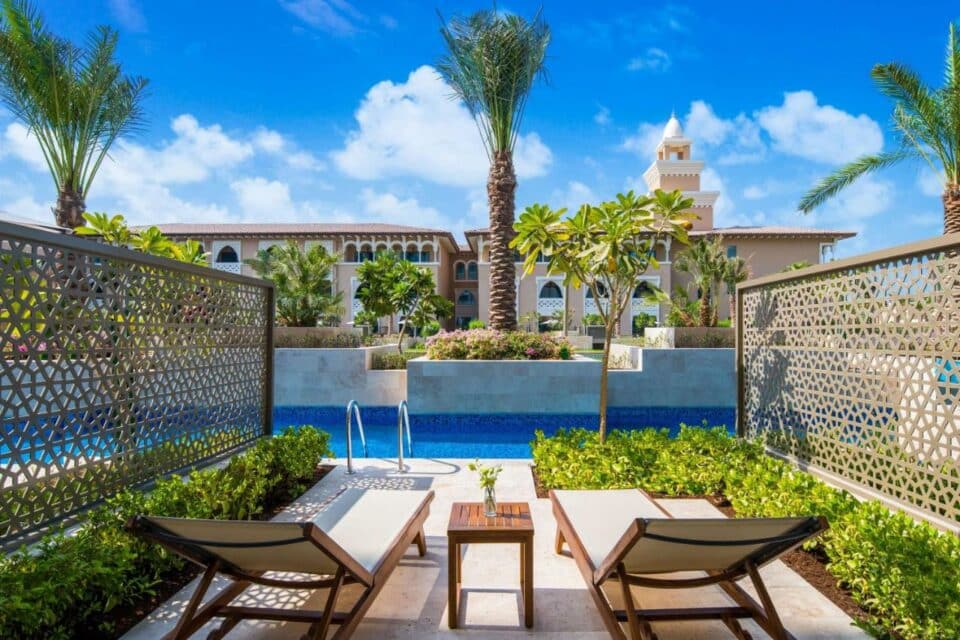 With 288 elegant rooms featuring Arabesque-meets Mediterranean-style interiors, guests can choose from a variety of accommodation types and facilities to suit their personal tastes. Deluxe Rooms, Family Suites, and 3 – 4 Bedroom Superior Villas are available, while The Presidential Suite is perfect for that added sprinkle of finesse – with two spacious bedrooms adorned with chandeliers, marble floors, and elegantly decorated interiors. When in Abu Dhabi..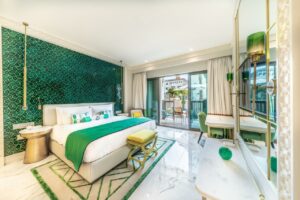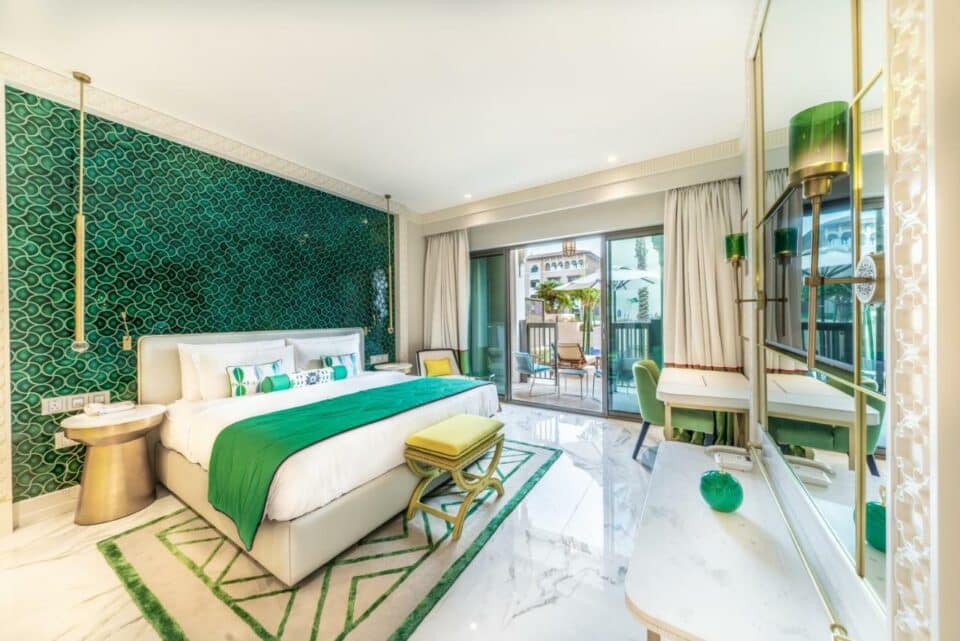 Crowned as the largest spa on Saadiyat Island, the luxurious Anjana Spa is ideal for an afternoon of serenity. Whether you're interested in mindful yoga practice or sizzling saunas, this traditional spa covers every aspect of wellness. With a unique blend of rich Turkish culture and local therapies, you'll find treatments to cleanse your body, relax your mind, and celebrate your senses. Experience the authentic Hamman, try the newly introduced candle treatment, or simply relax in the one-of-a-kind snow room, jacuzzi, steam room or sauna.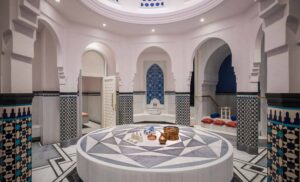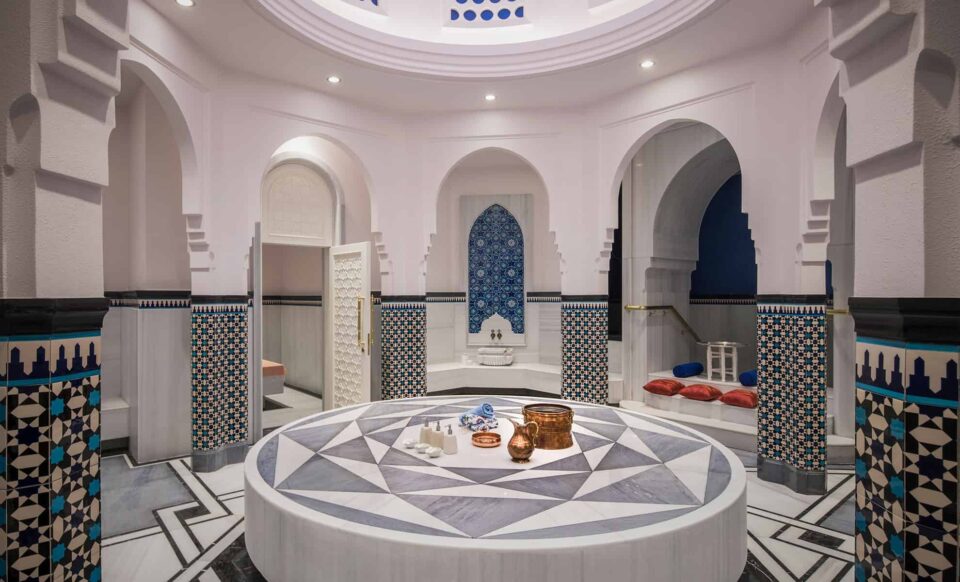 Return Flights
Return Airport Transfer
7 Nights in a Deluxe Room Garden View
Ultra All-Inclusive
4 Rounds of Golf, x2 Saadiyat Beach Golf Club, 1 Yas Links, 1 Abu Dhabi Golf Club
From £1,999 pp