Cruise and golf by Minty Clinch
We look at how you can combine two of the biggest holiday trends and make the most of both.
For many, a big cruise plus is unpacking and repacking just the once. This is even more valuable with golf clubs, sports gear that comes third only to scuba and skis on the inconvenience table.
My seven night Seadream cruise out of Nice, taking in St Tropez, Cannes and Portofino, ticked all the boxes. Dinner and overnight on board, shore tender after breakfast fortified by the glass of fizz offered to every disembarking passenger, sleek limo waiting on the quayside.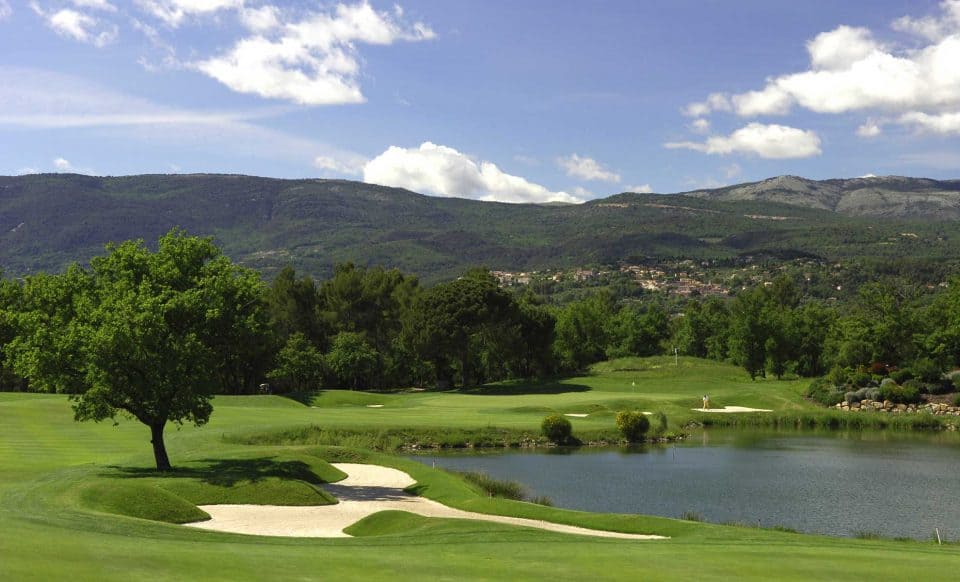 First stop, Barbaroux, 40 miles from St. Tropez. This exercise in golf sauvage charms and exasperates for its drives over vineyards, blind shots into the forest and aberrant water hazards. A delight for the adventurous who can prioritise adrenaline over a clean scorecard.
Cannes Mougins (1923) and Royal Mougins (1993) are both within 10 miles of the Croisette. The first is a country club, set in the forested Valmasque National Park, the second an intensively landscaped layout devised by Robert von Hagge with intent to intimidate. The sumptuous clubhouse, designed by England's Kelly Hoppen, serves food to die for. Rapallo, an easy six miles from Portofino, is typically Italian, hilly, tricky, charming, with a 19th hole that makes the struggles worthwhile.
Sun-soaked and flushed with triumph or disaster, I returned as the ship prepared for its evening departure. Fellow travellers, informed by educational day trips to St Paul de Vence and visits to local fish markets, looked at me oddly, but still welcomed me at their late night sessions in the piano bar.
For others, a better way is to sightsee during the cruise, then bookend it with a stay at Terre Blanche Hotel, Spa and Golf Resort, an outstanding property 25 miles from Cannes.
Take time out from two superbly maintained golf courses, Le Chateau and Le Riou, to bike into the hills or ride a wild buggy on back roads for wine and olive oil tastings at Chateau de Selves. Back at base, Philippe Jordin's Michelin-starred La Faventia waits to impress.